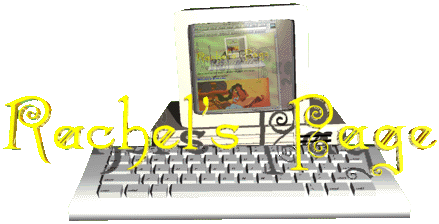 ---
This is about me and things I like and fun places you can go.
---

Find out why my page is so old and about my other page.


This is the only page that's not fun and maybe some kids shouldn't read it.
---
Now the home of Rachel's Cool Site For The Time Being
(New site chosen 5/7/96)
---
---
Here are two reviews of my page that you can listen to.

See the real awards that my page got!
---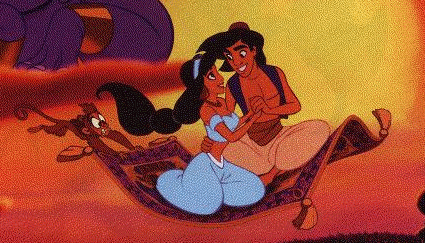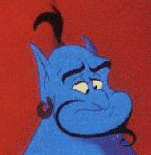 ---
Hi. I'm Rachel. This is my home page. I'm

years old and I'm in 7th grade. I live near Chicago. My favorite things are making jewelry and Taekwondo and soccer and skiing.

More About Me

My page got too big so we made even more pages. If you want to find out more about me and the things I like you can go to this page. I even put two surprises on the page so you can have fun there too.


I like to sing in the chorus in school. This is part of my favorite song that we did. Everyone should sing it or think it every day so it can be true.
From a distance we all have enough
And no one is in need.
And there are no guns, no bombs and no disease
No hungry mouths to feed.
From a distance we are instruments
Marching in a common band.
Playing songs of hope
Playing songs of peace
This is the song of every man.


My friends and me can't decide how we feel about you.
Pick a sound button to hear what we're thinking.
Rachel's Cool Site For The Time Being


I have my own page where I pick a really cool place to go and do things. I hope you like the place I picked. You'll find it if you click on the words below. Then you'll go to my:
Changed on May 7, 1996


Stories & Poems


I like to write alot in my journal. Sometimes I write about how I feel and sometimes I write poems or stories. Most of them are private and just for me but I made a page so you can read some of them. It only has a few poems now. Maybe I will put more there later.

Happy Birthday


I have lots of penpals from the computer. Megan and Tracy have the exact same birthday as me!!! Even the same year! If you want to find out the famous people who have the same birthday you do you can use the Britannica Birthday Calendar. It tells you something about them too.
There is another place to tell who was born on a day. Pick the day on this cool thing my mom put here and it will tell you.

Places To Have Fun


There are so many fun pages to look at. Its fun to go to all the places on a page and see whats there. When I get a good page to look at we put it on my page so everyone can find it. I hope you like some of them. My page got too big so we had to put them on a new page. There are pages with lots of links for kids and activity pages where you can do fun things and games and places where you can read things that kids wrote.
I made a collection of other home pages that kids made. Some are realy cool and you should look at them.
And just In case you didn't know I made an entire page so you can see that


Rachel's Guest Book


Please use my new guest book to tell me you visited my page. Tell me how you found it and if you like it. And tell me about you. If you have a page I will look at it. Maybe I can put it on my kids page or my fun page.
If you want you can send me an email at rachelw2@hotmail.com
If you sent me mail and want to find out if I got it you can use this really cool button!
You can see all the people who sent me mail before I got my new guest book by looking in my

That's all. I hope you come back again.
BYE!
---
P.S. - My mom helped me make this page. She was really cool and I think she was the best mom in the world!
---
P.P.S. - My mom wanted to put this here.

---
---
updated 8/24/98